Published: August 27, 2020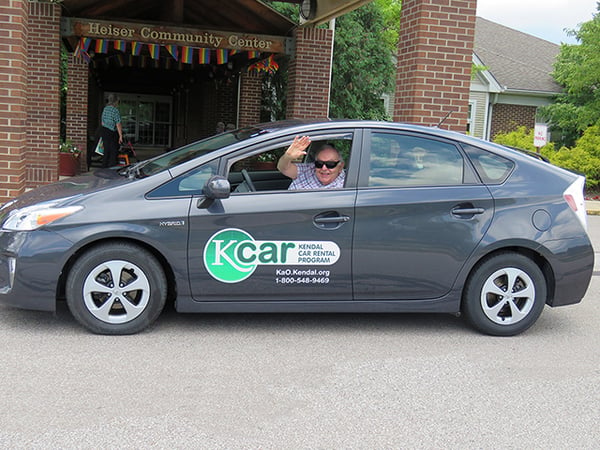 When considering a Life Plan Community, you have lots of questions, most often about money. But there are other considerations that you should explore as you make this important choice.
Of course, you want to make sure you can afford to live there and continue to enjoy and support other interests and activities in your life that cost money, such as family, charities and travel. You'll want to know the monthly rate, entrance fee, refund policies and average annual increase. You'll want to review the community's balance sheet and actuarial report, often in consultation with a financial advisor.
These financial questions are critical in making your decision, but there's more to consider when deciding on a new home. Remember when you bought your first (or second) house? You wanted to know about the neighbors and neighborhood, its school and community services, its accessibility to shopping, restaurants and cultural and recreational activities. You wanted a good fit for your family and lifestyle.
Same goes now, with a Life Plan Community, also called a Continuing Care Retirement Community. Here are 4 non-financial questions to consider before deciding on your new home.
Health Care Quality and Availability?
We all know that our health care needs can change overnight, but you don't want to wait until an emergency arises, advises Brad Breeding, president of myLifeSite. "Although it could be years before you require assisted living or healthcare services, you want to know that when that day comes, you will receive the best care possible," he says.
Find out what services are available on campus, from physical therapy to memory care. What happens if your spouse needs assisted living, but you want to remain in your apartment or cottage?
What health care services are available nearby and what is the quality of that care? For instance, Kendal at Oberlin is a short drive from North East Ohio's top-ranked hospitals, with services and satellite offices throughout Lorain County.
Transportation Options?
Most people arrive at a Life Plan Community driving their own car. But in future years, residents often drive less or not at all and rely on other forms of transportation. Ask the community about transportation services it provides (for free and fee). What about public transit, ride-share and other services in the area?
For instance, Kendal has a couple of creative transportation initiatives in place. About a dozen residents provide transportation for other residents who have medical appointments outside the county through its Ride Share program. Kendal also has a 2014 Toyota Prius that residents can "rent" for local outings and overnight trips.
Active transportation is another consideration. Many older adults want to live in a community where it is safe and enjoyable to walk and bike. Kendal is located less than a mile from downtown Oberlin. Also nearby is the North Coast Inland Trail, a mostly paved trail for walking and biking. (When complete, it will span 105 miles, from Lorain to Toledo.)
The 100+-acre campus also has lots of paved walkways and a 1-mile perimeter path for biking and walking.
Activities and Amenities on Campus?
What are your current interests and hobbies? And what kinds of activities do you want to pursue now that you have more time to do so?
Depending on your answers to those questions, find out about fitness areas and other public spaces for residents to pursue art, gardening, music and dance. Who decides on programs and activities? Review newsletters and calendars for a glance at a typical week at the CCRC.
Kendal has dozens of committees and its programming is led by residents. (Kendal does not have a social/activities director.) The retirement community is home to many retired professors, doctors, artists, ministers and business managers who enjoy sharing their knowledge, from learning a language to playing a musical instrument.
"You can't help but learn from people here," says Charlotte McGowan, who moved to Kendal in early 2019.
As for public spaces, Kendal has an indoor swimming pool and fitness center, a wood shop, art studio, community gardens and more.
What's the Neighborhood Like?
No surprise that many older adults are returning to college towns for retirement. There's so much to do, from concerts and theatrical performances to sporting events and lectures, many free or low cost. Auditing a college class is easy, and residents often have access to the library, rec center and more. During the current pandemic, many of these lifelong learning activities are paused, or offered virtually. But we look forward to the day when we can all be together again.
Typically, a college town is surrounded by diverse restaurants, bookstores, eclectic shopping, art galleries, museums, musical venues and parks.
Sounds a lot like Oberlin, home to Oberlin College and its world class Oberlin Conservatory of Music.
Free Whitepaper: Guide to Managing Your Retirement Finances
---
Get tips on managing retirement finances. Helpful before, and after, you retire.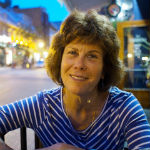 In the past, Molly Kavanaugh frequently wrote about Kendal at Oberlin for the Cleveland Plain Dealer, where she was a reporter for 16 years. Now we are happy to have her writing for the Kendal at Oberlin Community.