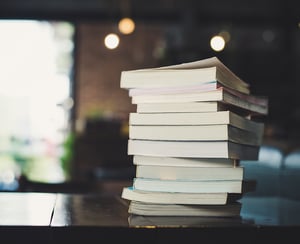 At a recent creative non-fiction conference I attended, the organizer asked the 300 writers what kind of book they were writing or interested in writing. When "memoir" was mentioned, almost everyone's hand went up.
"Once upon a time, fiction ruled the market. Today, however, nonfiction is just as heavily competitive – and memoir is a key corner of that genre," writes Jack Smith in The Writer.
"Perhaps it has to do with the confessional nature of memoir, the reality-based aspect: Just consider the popularity of reality TV. A memoir is a chance to read something that really happened instead of what a fiction writer has imagined."
It used to be that memoirs, or autobiographical books, were written mostly by celebrities, politicians and other famous people, and there have been plenty of those released in 2018. But today a memoir is as likely to be written by an unknown author, much like the people attending a writing conference.
______________
You may also be interested in Book Lovers: Must-Read Books Published in 2018
______________
2018 Memoirs by Non-Household Names
One of the most popular memoirs published in 2018 is Educated by Tara Westover. She was raised by a survivalist family in Idaho, minimally home-schooled and lacked a birth certificate. Yet she went on to earn a PhD from Cambridge.
The New York Times named Educated one of the 10 best books of 2018, calling the "extraordinary memoir an act of courage and self-invention."
Even Bill Gates was impressed. "I thought I was pretty good at teaching myself—until I read Tara Westover's memoir Educated. Her ability to learn on her own blows mine right out of the water," he writes.
Another new memoir is Heavy, written by 1998 Oberlin College graduate Kiese Laymon. Raised by a single mother in Mississippi, he overcame violence, obesity and racism to become Professor of English and Creative Writing at the University of Mississippi.
On his website, Kiese gives several shout-outs, including one to his alma mater:
"Thank you, Oberlin College, for accepting me, for introducing me to hummus, tofu and new ways of using narrative voice, for really giving me the belief that I could make a life out of reading, writing, teaching and learning, for forgiving me when I failed, for loving me even when I did everything I could to hide from you."
Heartland: A Memoir of Working Hard and Being Broke in the Richest Country on Earth tells of Sarah Smarsh's upbringing in rural Kansas.
In an NPR Fresh Air book review, Maureen Corrigan says:
"Though Smarsh is now a journalist with a graduate degree, she hasn't written the predictable 'up by my own bootstraps' saga of individual perseverance and class ascent. Quite the contrary. Smarsh spent 15 years researching her memoir and her lens is unusually wide and deep.
Heartland deepens our understanding of the crushing ways in which class shapes possibility in this country. It's an unsentimental tribute to the working-class people Smarsh knows — the farmers, office clerks, trash collectors, waitresses — whose labor is often invisible or disdained."
Latest Memoirs by Familiar Names
Lisa Brennan-Jobs wrote Small Fry about her famous father, Apple founder Steve Jobs, who was 23 and unmarried when she was born.
Lisa writes: "By the time I was seven, my mother and I had moved 13 times. We rented spaces informally, staying in a friend's furnished bedroom here, a temporary sublet there. My father had started dropping by sometimes, about once a month, and he, my mother, and I would go roller-skating around the neighborhood. His engine shuddered into our driveway, echoing off our house and the wooden fence on the other side, thickening the air with excitement. He drove a black Porsche convertible."
In Pieces is a memoir by award-winning actress Sally Field, now 71, who shares details about being sexually abused by her stepfather, a teenage abortion and her relationship with Burt Reynolds.
But New York Times writer Dave Itzkoff says Sally's book is "hardly a traditional showbiz autobiography. The book also tells a story illuminated by its author's abundant grace and dignity, and her authentic desire to plumb the depths of her feelings, a yearning that she said overwhelmed her reticent tendencies."
This year ends with the publication of Michelle Obama's memoir Becoming. The former First Lady recently shared with New York Times readers what's currently on her nightstand.
"There's Educated by Tara Westover; An American Marriage by Tayari Jones; Exit West, by Mohsin Hamid; White Teeth, by Zadie Smith; and Ann Patchett's Commonwealth. I've also got an autographed copy of Nelson Mandela's Conversations With Myself."
And Michelle's favorite book when she was a child? "Pippi Longstocking was my girl," she says.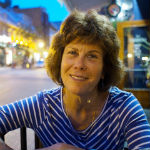 In the past, Molly Kavanaugh frequently wrote about Kendal at Oberlin for the Cleveland Plain Dealer, where she was a reporter for 16 years. Now we are happy to have her writing for the Kendal at Oberlin Community.