Sean Kelly, CEO of The Kendal Corporation, recently visited Ireland and experienced a sense of déjà vu.
"It felt like community. People were truly interested in one another and me and the people I was with. It reminded me of Kendal," Sean told a luncheon gathering at Kendal at Oberlin in October.
The Kendal Corporation, a system of not-for-profit life plan communities and other services for older adults, is firmly grounded in Quaker values and practices. Its 13 affiliates are autonomous, but are also part of a larger "family" built on common values, which include lifelong learning, diversity, high-quality wellness and health services, and a sense of community.
Sean is Kendal's third CEO and follows in the footsteps of Lloyd Lewis, who was at the helm when Kendal opened its first community in 1973, and John Diffey, who retired in 2016.
The Kendal Corporation's Focus for the Future
Sean's affinity for older adult communities began at an early age. He and his brother spent ample amounts of time with and, in a way, were raised by their grandparents. In his twenties, Sean visited a continuing care retirement community, and was surprised and inspired by what he saw. "I saw a place that was alive, that had possibilities for what I hoped for my grandmother as she was aging," he said.
At the time, Sean was working for Retirement Living Services, a senior housing consultancy. He joined Kendal in 2008 as director for new business development.
At the recent annual luncheon for people on the Priority List, the first step in joining Kendal at Oberlin, one guest asked Sean what he thought made Kendal at Oberlin special.
"The relationship crafted with the wider community is distinct and distinguished, and it is a model we can learn from across the larger organization," he replied.
A system-wide strategic plan was recently completed, and Sean shared the five themes that emerged:
Deliver operational excellence through deliberate system collaboration;
Innovate, invent, transform;
Develop Kendal staff;
Evolve, grow and innovate;
Appreciate, respect and inspire each other every day.
In terms of physical growth, Kendal has partnered with the San Francisco Zen Center to develop a new life plan community in the Sonoma Valley area. They are currently exploring land development but already have a mailing list of 2,000 people interested in possibly living in the community.
"It's an exciting possibility but still has many milestones to achieve before we know it will be a reality," he said. "However, the first step, which was market research, is completed with a great indication of strong interest in this unique offering.
Kendal's 13 affiliates are located in 8 states – Pennsylvania, New York, Massachusetts, New Hampshire, Maryland, Virginia, Ohio and Illinois.
Older Adult Trends and Kendal's Response
Baby boomers are reaching retirement age and are interested in a variety of housing options.
Kendal at Home provides a wide range of supportive services for people who want to remain living in their home. Currently, the program is offered in a limited geographic area, but expansion is on the horizon.
"Seeds sown here are now being intentionally sown elsewhere. In the next four to five years, we will need an array of offerings or we will be missing the boat," Sean said, adding, "How do we promote a sense of community for people who want to stay in their home?"
Older adults are also interested in living in college towns, such as Oberlin, because of the cultural, educational, recreational and volunteer opportunities found there. For instance, Kendal residents can sit in on a course at Oberlin College at no cost with permission from the professor. Several other Kendal affiliates are also located in college communities and enjoy similar benefits.
Now, colleges and universities are recognizing the value of having older adults in the community, and future relationships should be explored.
"It's a huge chance to see Kendal evolve," Sean said.
Finally, as the number of older adults increases, demand for skilled and compassionate employees is growing. Kendal needs to be not only a phenomenal place to live, but also to work, he said.
"We have high expectations for Kendal. Kendal led the way for elimination of physical restraint use, known as 'Untie the Elderly,' and Kendal plans to continue to challenge and change areas that negatively impact older adults," he said.
Find out more about Kendal's Values and Practices here.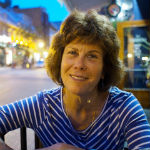 In the past, Molly Kavanaugh frequently wrote about Kendal at Oberlin for the Cleveland Plain Dealer, where she was a reporter for 16 years. Now we are happy to have her writing for the Kendal at Oberlin Community.