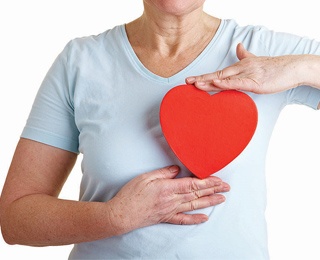 This month the heart is center stage, as we share cards and candy on Valentine's Day and read about heart disease and prevention for American Heart Month. From the grocery store to the doctor's office, you're bound to run into something in the shape of a heart.
But do you know how to keep your heart in good shape?
Here are tips for maintaining a healthy heart.
Start with an Annual Physical
The symptoms of heart disease are not always obvious, which is why it might be beneficial to make a yearly checkup part of your routine. Any changes in blood pressure, heart rate and cholesterol can easily be detected, and often remedied with medication or lifestyle changes. You'll find out if you've gained or lost weight that could either pose a health risk or indicate a disease.
And if you haven't been a regular exerciser, this is the time to get the green light from your doctor.
Ah, you knew that was coming. Exercise is key to keeping your heart healthy.
The American Heart Association recommends at "least 150 minutes per week of moderate exercise or 75 minutes per week of vigorous exercise (or a combination of moderate and vigorous activity). Thirty minutes a day, five times a week is an easy goal to remember." Older adults should try to include a variety of physical activities.
The good news is that the heart association considers exercise to be anything that makes your body move and burn calories. The choices are vast, from climbing stairs to riding a bike and rowing a canoe, from walking to dancing and swimming. Find an activity you like and exercise becomes something you enjoy rather than dread.
And add a minute of laughter and you'll raise your heart rate to the equivalent of 10 minutes of rowing.
Speaking of Laughter
Humor can be beneficial to your heart, according to the American Heart Association.
"Research suggests laughter can decrease stress hormones, reduce artery inflammation and increase HDL, the "good" cholesterol, said Suzanne Steinbaum, D.O., an attending cardiologist and director of women and heart disease at Lenox Hill Hospital in New York, and spokeswoman for the heart association.
Stress is no friend to your heart, along with your stomach, head and more. Like exercise, there are many ways to reduce stress, from limiting caffeine, sugar and alcohol to getting a good night's sleep to helping others.
WebMD has compiled a list of 10 stress-reducing activities, from practicing meditation to expressing gratitude. Make your own list of things that are good for you and make you feel good, such as a walk on the beach or listening to soothing music, and pull it out when times are tough.
Think HEART
The Alliance for a Healthier Generation came up with an acronym for American Health Month. Use it to keep your heart center stage all year long.
H: Halt the Salt
E: Eat your Fruits and Veggies
A: Always get enough Sleep
R: Reduce your Stress
T: Take time to Get Active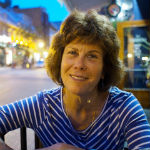 Molly Kavanaugh frequently wrote about Kendal at Oberlin for the Cleveland Plain Dealer, where she was a reporter for 16 years.