Published: August 17, 2022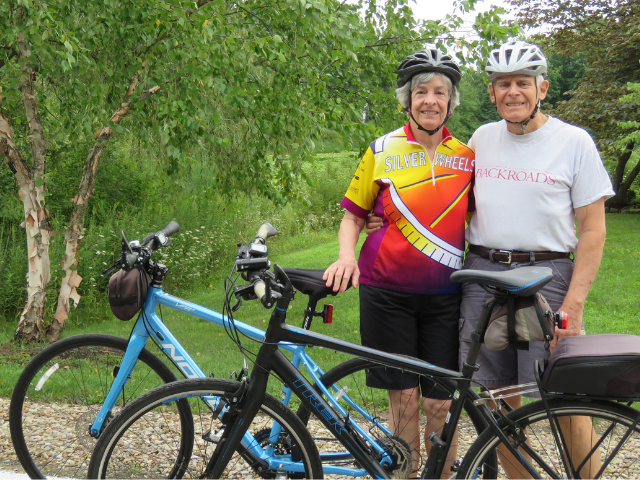 Kendal is home to more than 300 men and women in their 60s and well beyond. They come from near (Oberlin) and far (Hawaii, Canada and elsewhere). The residents share many common values, such as sustainability and lifelong learning, and many have ties to Oberlin College.
But each resident has his or her own unique story, and throughout the year we'll be sharing some of their stories with you.
Today, meet Kathleen and Jack Secrist.
Ten years ago Kathleen and Jack Secrist moved from nearby Elyria to Oberlin. Jack was not ready to retire from his medical practice but the couple was ready for a change in scenery.
"You should move to Oberlin, you're always there," their daughter said. The couple enjoyed Sunday brunch at the Feve and dining at other downtown restaurants, attending Oberlin College concerts and running and biking on the North Coast Inland Trail.
Their new neighborhood was a friendly cross-section of people from "townies" to college professors, and when neighbors Dick and Louise Dunn moved to Kendal at Oberlin, the Secrists would often visit. "It became clear we did not have to go far for a retirement community," Jack said. The couple joined Kendal's Priority List six years ago and this spring moved into Kendal.
"This is like being at Chautauqua," Kathleen said.
Traveling and biking adventures
Chautauqua Lake in southwestern New York is as familiar to them as Oberlin. For many years the couple had a time share and still visit at least once a year. The lake is home to the Chautauqua Institution, "a community of artists, educators, thinkers, faith leaders and friends dedicated to exploring the best in humanity." This summer one of the programs the Secrists attended, "All Things Bourbon," was taught by their Lexington-based daughter and son-in-law.
Bike outings are another frequent pursuit for the couple. Along with the North Coast Inland Trail, other Ohio bike paths and rides offered by Silver Wheels Cycling Club, the couple has biked California's Highway One from Monterey to San Simone and Death Valley and traveled overseas to bike in France and Italy. On their wish list are Scotland and New Zealand.
They have been on bike trips arranged by Backroads and VBT Bicycling Vacations, attracted to excursions that average 30-50 miles a day. They have considered Road Scholar too slow for their desired level of activity, but after recently talking with company representatives at Chautauqua they're reconsidering.
While their running days are over, the couple now likes to hike and walk.
Yes, physical fitness is key to Jack, 77, and Kathleen, 75.
Other reasons Kendal is a good fit
Kendal's Fitness Center is a big plus for the Secrists. Kendal has an indoor lap pool and a warm water therapy pool, an exercise room with state-of-the-art equipment and a variety of exercise classes (aquatic and land) that focus on balance and strength. Also there is an outdoor clay tennis court and 1-mile walking trail.
The couple has gotten involved with Kendal's Program Committee, specifically the monthly Health Lectures. Jack, who retired from his Cleveland Clinic dermatology practice in January, plans to give a sun protection lecture next spring.
He also volunteers at the Lorain County Free Clinic and helps with the community meals program housed at Christ Episcopal Church in Oberlin.
Kathleen is a volunteer with The Friends of the Oberlin Public Library and brings weekly communion to residents of the Welcome Nursing Home.
They both joined the Lawn Chair Drill Team, which "performed" during Kendal's annual Fourth of July parade.
Now old friends are visiting them at their new home and "we are encouraging them to think about their future," Kathleen said, adding "our four children were thrilled with our decision to move to Kendal."
Learn More About
The Road Map to Residency
🗺️
---
Moving to a new home is not an easy task. But it can mean an exciting new beginning.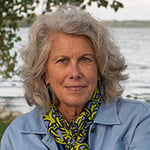 In the past, Molly Kavanaugh frequently wrote about Kendal at Oberlin for the Cleveland Plain Dealer, where she was a reporter for 16 years. Now we are happy to have her writing for the Kendal at Oberlin Community.
About Kendal at Oberlin: Kendal is a nonprofit life plan community serving older adults in northeast Ohio. Located about one mile from Oberlin College and Conservatory, and about a 40 minute drive from downtown Cleveland, Kendal offers a vibrant resident-led lifestyle with access to music, art and lifelong learning.