Published: May 24, 2023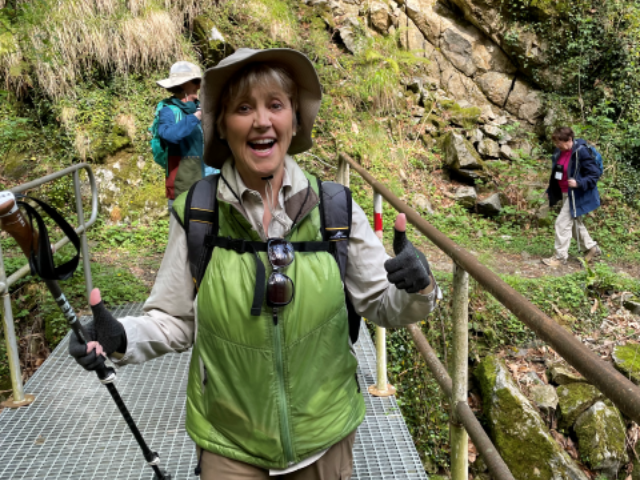 For years Maggie Stark sat across a table at Kendal talking to prospective residents about the importance of planning their retirement while they were healthy and had options."Fail to plan, plan to fail," the former marketing director would say, encouraging them to paint a picture of what their ideal retirement looked like.
Now, on the eve of her 70th birthday, Maggie is "walking the talk" in more than one way. Not only has she painted the picture of what she wants her later years to look like but the picture includes moving to Kendal.
"I always thought in the back of my mind that someday I would move to Kendal because I believe in the Quaker values and know how outstanding the health care is. I really believed in what I was marketing," Maggie says.
Two years ago when Maggie retired from Kendal she joined the Priority List, the first step in the admissions process that requires a refundable deposit of $1,000 (includes a $200 processing fee). This spring Maggie took the next step and applied for the Ready List, which involves a review of medical and financial records and an on-site admissions visit. Kendal recently informed Maggie that her application was approved.
"Being on the other side of the table, yes I was nervous," she laughs.
From Kendal employee to Kendal resident
Maggie joined Kendal's marketing department in early 1994, six months after the community opened. By the time she retired in the spring of 2021 she estimated she welcomed more than 700 residents and given more than 6,000 tours of the 110-acre community.
As Maggie often told prospective residents "life can change on a dime" and that happened to her in 2012 when her husband of 35 years died suddenly from a massive heart attack.
"Greg's death solidified my decision to move to Kendal" she says.
Another factor leading to her decision are her two children with whom she has a close relationship. "I want to continue my wonderful relationship with my children and not burden them with future decisions or care for me," adding, "I come from planners and independent women who lived long lives - my grandmother lived to be a 100, my mom died at 93." By the way, Maggie's mother was a Kendal resident for 13 years.)
As she thinks about a future move to Kendal, Maggie can easily rattle off activities she is looking forward to. "I like the idea of being able to walk or bike to a town I find quirky and charming. I like all the fitness opportunities at Kendal, especially the pool and fitness classes, and maybe I'll try pottery in the art studio and even play reading. I like the flexibility of the dining plans, and of course, look forward to shopping at the Kendal Resale Shop," she says.
As for volunteering, she wants to help out in the Stephens Care Center, in part as a way to give back from all the care her mother received.
For now, though….
Maggie figures she will probably move to Kendal in about five years, when she is in her mid-70s. (The average age of new residents is 74, which has remained pretty constant over the years, and a waiting list of three to five years is typical.)
"Every new resident I talked to would tell me after they got settled that they wish they had moved sooner rather than later. Nobody said, 'I moved too soon,'" she says.
Currently only one Kendal employee has moved into Kendal – Gerry Findlan worked part-time in Facility Services and moved into Kendal the day after he retired. Like Gerry, Maggie figures she will pass on a tour of the grounds.
Though Maggie has only been gone two years, she sees changes underway at the community and knows more will be in place by the time she moves in, whenever that is.
"I know that when I move to Kendal it will not be the same community I left in 2021, but I think I'll still feel like I'm coming home," she says.
---
A Guide to Oberlin, Ohio Dining, Shopping, and Attractions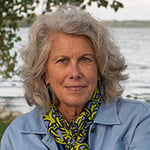 In the past, Molly Kavanaugh frequently wrote about Kendal at Oberlin for the Cleveland Plain Dealer, where she was a reporter for 16 years. Now we are happy to have her writing for the Kendal at Oberlin Community.
About Kendal at Oberlin: Kendal is a nonprofit life plan community serving older adults in northeast Ohio. Located about one mile from Oberlin College and Conservatory, and about a 40 minute drive from downtown Cleveland, Kendal offers a vibrant resident-led lifestyle with access to music, art and lifelong learning.