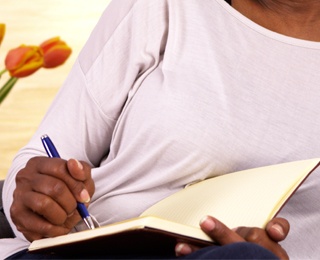 Jewelry box. Photo albums. Recipe box. Bookcase. Artwork.
These are some of the visual things that tell the story of who we are.
When we are gone, these things will live on, but will our stories?
_____________________________
Don't wait until the next holiday to leave a memory for your loved ones!
_____________________________
As we get older, we start to think about leaving our story for our loved ones. Sure, we've told them why a locket, poetry book or backpacking adventure was special, but will they remember? We've talked, maybe even harped on, our values and beliefs, but will they remember? What about those experiences both difficult and joyful? Maybe we never told them how those milestones changed the course of our life.
Storytelling can benefit us too.
"Stories can be very healing and many people benefit from getting the opportunity to pass on their wisdom to others," research professor Sherry Hamby writes in Psychology Today. "This can be especially powerful for people who do not always feel that they have the chance to help others. Resilience is strengthened by recognizing that we are all experts in our own lives and we all have something to share with others."
The time to share our story is when we are still able to do so. And today we have so many tools available to help us.
Write a Letter, Write a Book
Our ancestors often wrote a letter to share their story, and letter writing is still a meaningful method. Writing such a letter, also called an ethical will or legacy letter, is a simple way to share our values and beliefs, life's lessons and love.
Celebrations of Life®, a company that offers legacy writing resources, lists some of the benefits of such an exercise:
It helps us come to terms with our mortality by creating something of meaning that will live on after we are gone.
It provides a sense of completion in our lives.
If we don't tell our stories and the stories from whom we come, no one else will and they will be lost forever.
We all want to be remembered, and we all will leave something behind.
To get started, you could start a journal using themes to help develop your thoughts. Ideas include lessons I learned from my parents and children, spiritual values, regrets and blessings.
There are also many self-help books available, including Ethical Wills, Putting Your Values on Paper by Dr. Barry Baines.
Maybe your material is lengthy, includes photographs and is better suited as a self-published book for family and friends.
---
---
"You may have thought an actual print book in which your relatives can read your family's story and see photos would be out of reach. But with modern printers, desktop publishing software, online book services and entire self-publishing companies, the dream many family historians share—to see their genealogy work in print—is achievable," Maureen Taylor writes in Family Tree Magazine.
A popular method for self-publishing your story is using a "print-on-demand" site such as Lulu or Blurb.
Need Help Writing Family History?
Maybe you want your memoir to include family history, but have never done any genealogy.
Francis Stuart, Oberlin Public Library genealogy researcher, offers these 3 tips to get started:
Fill out a pedigree chart, and use a pencil;
Ask your library or historical society about workshops;
Visit one of the almost 5,000 worldwide Family History Centers, which are run by the Latter Day Saints and are free and open to the public.
If you just want to focus on your history, but need help thinking about what you want to write, consider StoryWorth. For $79, the company will send you a weekly question to prompt you to write a story that you can share with loved ones. After a year, all the stories are compiled into a book (additional copies can be purchased).
The most active users of StoryWorth are in their 60s and 70s, and many received the service as a gift.
A free audio service is available at StoryCorps. In addition to broadcasting weekly stories on NPR, the nonprofit has locations in 3 cities and multiple mobile sites every year. For those unable to visit a site, there is a free StoryCorps app. Or you can just check out their list of great questions and record an interview on your smartphone.
Its mission is to give people of all backgrounds, typically two at a time, the opportunity to record meaningful conversations and have them archived at the Library of Congress.
What's Your Story?
Living at Kendal at Oberlin gives you the opportunity to continue to write the chapters in your life's story. Our resident-directed programs and focus on helping others provide a way for you to make a real difference in the world. Visit our website or request more information here.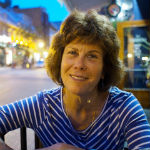 Molly Kavanaugh frequently wrote about Kendal at Oberlin for the Cleveland Plain Dealer, where she was a reporter for 16 years.