Published: March 11, 2021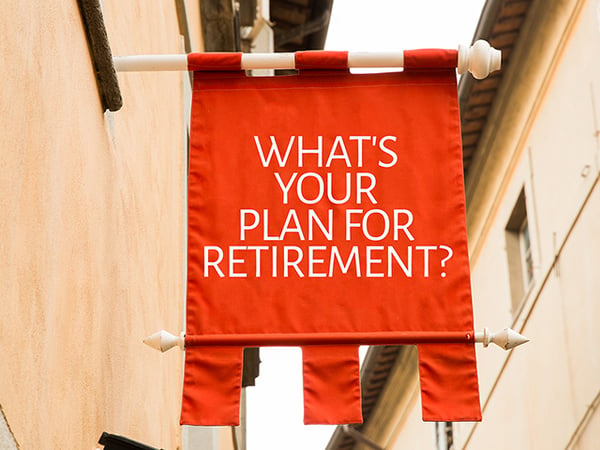 A once-in-a-lifetime trip takes lots of planning. Domestic or foreign? Tour or DIY? If foreign, any travel advisories (COVID-19, civil unrest, crime)? What is currency, language, transportation? Sometimes the more you dig, your plans – or the destination's condition – change and it's back to square one. The whole process can take months, even years.
Another once-in-a-lifetime trip is retirement and its takes lots of planning too. Take note Baby Boomers, as you work your way into and through the "gray tsunami."
Retirement planning often means financial planning, and obviously that's a big piece of your retirement plan. Hopefully you have a trusted financial advisor to help you navigate the money piece. If not, the internet is full of helpful articles, such as MarketWatch's "Baby Boomers Commit 7 Deadly Sins of Retirement Planning" and Kiplinger's "Are You Prepared for Health Care Costs While in Retirement?"
Today let's talk about three other pieces of your retirement planning pie.
1. Where Do I Want to Live?
The house that worked for you when you were younger, raising a family and earning a living often doesn't fit your needs and wishes as you grow older. You hear a lot about aging in place, and there are certified aging-in-place specialists that can help you. But the process can be costly and inconvenient.
Moving to a condominium may address some of your issues – like lawn care, snow removal and outdoor maintenance – but you still have to cook, provide your own transportation and organize your entertainment.
Retirement communities are another popular option. There are lots of different types of retirement communities, from 55+ Retirement Communities to University-Based Retirement Communities to Continuing Care Retirement Communities (also known as life plan communities).
A CCRC, or life plan community, offers an all-inclusive range of services for independent living, assisted and skilled nursing, which means residents have peace of mind knowing that they will not have to move because of health issues or physical limitations. Think of it as aging in place in a community.
Amenities abound, from maintenance-free features to having access to a fitness center and swimming pool, daily meals, transportation, entertainment and educational opportunities. Plus, making friends and socializing are built into the fabric of the community, with committees, communal meals and volunteer projects and more for engagement.
Many life plan communities have waiting lists, with typical move-times anywhere from several months to several years, especially for popular floor plans, so planning is paramount.
So while moving may be down the road, deciding where you want to live – both geographically and type of home preferred – should be included in your retirement planning.
2. How Do I Want to Spend my Time?
Starting a retirement bucket list well before you actually retire is a good idea because your calendar might become pretty clear once you quit working. Or maybe think of it as a "to do ideas" list – and a pandemic is a perfect time to start one.
Whatever you end up calling it, include ideas big and small: charter a sailboat in the Caribbean; visit Lake Erie's Pelee Island; learn to speak Spanish; read Dostoevsky's "Crime and Punishment;" run a 10K and walk around Cleveland's Lakeview Cemetery.
Make another list for more meaningful projects like volunteering, whether hands on or serving on a non-profit board. Make a list of agencies of interest and do some research.
Not only will you help someone in need, but you'll do yourself a favor too. A national study of 55+ men and women found that those who volunteer had better physical and mental health than non-volunteers.
"Volunteers have lower mortality rates, lower rates of depression, increased strength and energy, and fewer physical limitations than those who do not volunteer," says Samantha Jo Warfield, spokesperson for the Corporation for National and Community Service, the federal agency behind the study.
3. What are My Health Care Wishes?
While 92% of Americans say it's important to discuss their wishes for end-of-life care, only 32% have had such a conversation, according to The Conversation Project®.
To bridge that gap, the project sponsors National Healthcare Decisions Day every April 16 to educate the public about the importance of advance directives. They've put together workbooks and guides to help you talk with your loved ones and health care team about care through the end of life and pick a health care proxy.
According to the Centers for Disease Control and Prevention:
"While many of us do not like to think that we will ever need such a plan, too often the lack of advance care planning can result in questioning, confusion, or disagreement among family members trying to envision what you would want if you were unable to speak for yourself.
A plan relieves family members from wondering if they 'did the right thing' on your behalf. A plan also provides your health care team with information on your health care preferences and if you would want life-sustaining measures if there appeared to be little likelihood of your recovery."
Helpful Guide: Recommendations for Choosing a Retirement Community
---
These 15 tips will help you find the community that's right for you!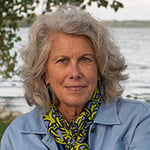 In the past, Molly Kavanaugh frequently wrote about Kendal at Oberlin for the Cleveland Plain Dealer, where she was a reporter for 16 years. Now we are happy to have her writing for the Kendal at Oberlin Community.
About Kendal at Oberlin: Kendal is a nonprofit life plan community serving older adults in northeast Ohio. Located about one mile from Oberlin College and Conservatory, and about a 40 minute drive from downtown Cleveland, Kendal offers a vibrant resident-led lifestyle with access to music, art and lifelong learning.