Published: April 15, 2021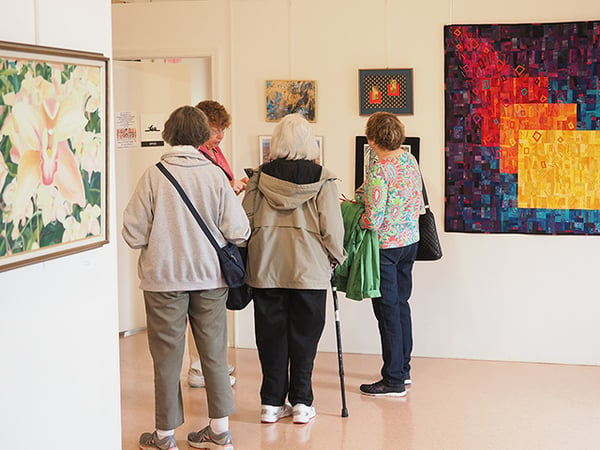 Many of us enter our retirement years physically and mentally energized to tackle the next chapter of our lives. We have a big "bucket" list of places to explore, friends to visit, skills to learn and charities to help. We go full speed ahead until one day when our health may force us to pause.
Then we and our loved ones enter another chapter, temporary or permanent, scrambling to find quality care, whether physical therapy, home health support, assisted or skilled nursing. In the throes of dealing with health issues, we're also busy reviewing service options, visiting care centers and assessing financial resources.
But there is another choice available to older adults.
Benefits of Aging at a Life Plan Community
Residents of a life plan or continuing care retirement community face any future health care challenges with community support and accessible services.
For instance, Kendal at Oberlin residents have on-site physical, occupational and speech therapy, licensed home health supports, assisted living, skilled nursing and memory-support housing. They can visit the indoor therapy pool and exercise room for rehab and work with social service staff, creative arts therapists and wellness coaches to regain strength and adapt to physical and mental changes.
As for worries of how to pay, life plan residents have already made financial decisions to ensure they have coordination of services for any future health care needs.
"CCRCs offer a variety of residency contract structures, which impact the cost of care services when needed. For example, some CCRCs offer an all-inclusive "lifecare" contract. With this contract type, if the resident requires skilled nursing care, they will continue paying the same monthly rate they were paying prior to requiring care," according to Brad Breeding, president of myLifeSite.
At Kendal, all residence and care agreements that begin in independent living include some degree of future long-term care and coordination of services.
Two Kendal Residents Share Their Stories
Priscilla Steinberg's husband, Ira, spent the last 18 months of his life in the Stephens Care Center, but during his illness the couple was able to stay in close contact surrounded by familiar faces.
"Ira was always treated very well. He could come down and meet me for lunch and dinner for a long time. The SCC is part of the main building and I could go to see him any time I wanted-most often several times a day," she said.
As time went on, it was discovered that Ira had a large cancerous tumor in his bladder. He had two operations and continued to live in the care center. Eventually the couple hired an LPN to help with Ira's care and they would take long walks, often stopping by Priscilla's cottage to visit.
"For me having him so nearby and being able to go be with him any time was wonderful," she said. "The reason all residents move to a CCRC is just that - being able to get the care you need when you need it very close by. I cannot imagine what life would have been like for those 18 months if we were any place else."
When Carol Bojanowski retired as a geriatric clinical nurse specialist, she began volunteering at the Stephens Care Center.
"I found the care center different from any of the nursing homes I visited in the past. The atmosphere was very positive. The staff was very respectful of the residents. The residents seemed quite satisfied with the care they were receiving. The care center is in the center of the campus and independent residents (pre-pandemic) would walk through the area to get to the community center. This was intentional to keep the residents in the care center involved with the rest of the community. The care center was an important reason I decided to move to Kendal," she said.
In the fall of 2020, Carol ended up in the hospital for 10 days. She returned to Kendal, taking up residence in the care center.
"It was very comforting to know I had a familiar facility to go to for recovery. I knew many of the nurses from volunteering there. They were all very welcoming and accommodating," she said.
After a month in the Care Center, with occupational and physical therapy, Carol was able to return to her cottage.
"I feel very lucky to be at Kendal," she said.
Helpful Guide: Recommendations for Choosing a Retirement Community
---
These 15 tips will help you find the community that is right for you!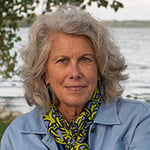 In the past, Molly Kavanaugh frequently wrote about Kendal at Oberlin for the Cleveland Plain Dealer, where she was a reporter for 16 years. Now we are happy to have her writing for the Kendal at Oberlin Community.
About Kendal at Oberlin: Kendal is a nonprofit life plan community serving older adults in northeast Ohio. Located about one mile from Oberlin College and Conservatory, and about a 40 minute drive from downtown Cleveland, Kendal offers a vibrant resident-led lifestyle with access to music, art and lifelong learning.