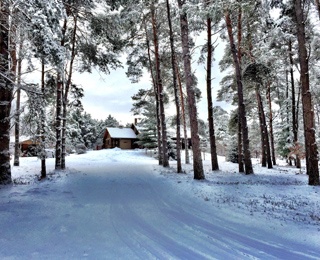 When the snow starts to fly, lots of Midwesterners head south or to exotic islands. Understandable, for sure, but many of us, either by choice or necessity, stay closer to home.
The big plus is that our location is ideal for short getaways reachable in a half-day or so by car.
The snow may still be flying when you arrive, but spending a few days in a new locale is a prescription to ward off the winter blues.
Visit Michigan This Winter
"If you seek a pleasant peninsula, look about you."
That's the state motto of Michigan, surrounded by four of the five Great Lakes. For two very different experiences, visit Ann Arbor and the Upper Peninsula.
Ann Arbor
Besides being the home of the University of Michigan, Ann Arbor is a hub for cultural and culinary delights. No matter what day, you're likely to find live folk music at The Ark, an intimate club featuring more than 300 concerts annually.
The Ark began in 1965 as a nonprofit, and its annual Folk Festival is its largest fundraiser. The upcoming festival is January 26-27 and is held at a larger campus venue.
Not quite as old but equally famous is Zingerman's Delicatessen. Be prepared to stand in line a while, but you'll discover lots of food fare as you snake your way through the store to the deli counter.
"Opened in March of 1982 by Paul Saginaw and Ari Weinzweig in an historic building near the Ann Arbor Farmers' Market. Serving up thousands of made-to-order sandwiches with ingredients like premium Black Angus corned beef and pastrami, free-range chicken and turkey, housemade chopped liver and chicken salad. The Deli also stocks an exceptional array of farmhouse cheeses, estate-bottled olive oils, varietal vinegars, smoked fish, salami, coffee, tea and much, much more," its site explains.
Shopping in Ann Arbor is enjoyable, with eclectic shops featuring jewelry, clothes, artwork, books and more. The city has a vibrant yoga community and is known for its welcoming attitude to members of the LGBTQ community.
Upper Peninsula
You'll certainly see the snow flying if you visit Upper Peninsula in the winter, and its Travel and Recreation Association is proud of it:
"Michigan's Upper Peninsula is famous for the amount of snow we get. Ready for this?
"Up to 200 inches a year. That makes it even more fun to enjoy our top-rated snowmobiling, downhill ski resorts, whisper-quiet cross-country trails, snowshoeing, ice fishing and winter festivals."
Winter events include an Ice Festival in Sault Ste. Marie and the International 500 Snowmobile Race, celebrating its 50th anniversary in 2018. The Northern Lights or Aurora Borealis, when the phenomenal natural fireworks show fills the sky, are often visible in the Upper Peninsula between August and April. Best viewing is on a clear, cold night without lake-effect snow.
Follow the Cardinal to Ohio
Ohio's state bird, the Northern Cardinal, keeps us company during the winter months, so consider what the Buckeye State has to offer, both in the country and city.
The 53rd Annual Winter Hike will be held in Hocking Hills on January 20, 2018. Organizers explain:
"The Winter Hike follows a trail that winds through Hocking Hills State Park for about 6 miles. The trail starts at the park campground, and continues to the Upper Falls of Old Man's Cave. Hikers are led in small groups on an interpretive walk to this point, and then left to finish the hike at their own pace.
"Those who have not participated in the Winter Hike for a few years will be delighted with improvements and repairs to the trails, walkways, and bridges, and the new staircase that descends to Cedar Falls. And if you haven't been in the Hocking Hills region for a while, you might not be aware that the population of black bears has been growing in southeastern Ohio."
Located in southeastern Ohio, Hocking Hills includes several parks, caves and waterfalls with lots of cottages, cabins and inns for overnight lodging.
Located along the Ohio River, downtown Cincinnati has evolved into a vibrant tourist destination. The New York Times recently published a "36 Hours in Cincinnati" guide. Recommended destinations include the:
Contemporary Arts Center;
National Underground Railroad Freedom Center:
Cincinnati Bell Connector streetcar;
newly renovated Music Hall, home to the Cincinnati Symphony.
And if the snow is not flying, rent a bike and travel across the bridges into Kentucky and along the Ohio River.
Other Midwest Locations to Visit
Here are some of the highlights of our blogs, "Why Visit the Midwest?" and "4 Midwest Travel Destinations You Might Not Know Exist."
Interested in more destinations? Check out these local attractions near Kendal at Oberlin.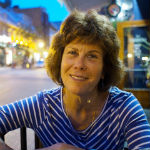 In the past, Molly Kavanaugh frequently wrote about Kendal at Oberlin for the Cleveland Plain Dealer, where she was a reporter for 16 years. Now we are happy to have her writing for the Kendal at Oberlin Community.