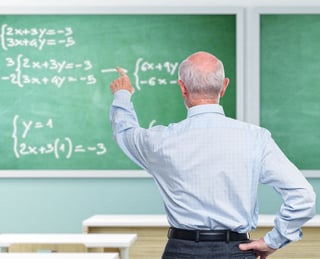 Concerts, plays and other artistic performances. Lectures by scientists, authors, civic and government leaders. A state-of-the-art fitness center. Men and women from diverse ethnic, cultural, economic and sexual backgrounds. A 24/7 vibe. Sporting events. A vibrant nearby town.
As young adults, those were just some of the factors we considered, along with academic offerings, when selecting a college. It turns out, many older adults are looking for many of those same things when selecting a life plan community.
"They want active, they want intellectually stimulating, and they want intergenerational retirement environments," says Andrew Carle, a senior housing consultant who coined the phrase "university-based retirement communities."
While there are dozens of retirement communities located near a college or university, only about a dozen meet Carle's criteria for being a true university-based retirement community.
No surprise to the hundreds of residents who have called Kendal at Oberlin home since it opened 25 years ago, Kendal is on the list. Unlike some retirement communities that require getting in a car to get to campus, Kendal residents can walk or bike to Oberlin College. Kendal also provides transportation to many of the events.
The Benefits of Having Oberlin College as a Neighbor
More than one-third of Kendal residents are Oberlin College alumni or former faculty and staff, so many men and women move to Kendal knowing lots about the nearly 200-year-old institution of higher learning, which includes a nationally renowned Conservatory of Music.
What information they lack is supplied by Tina Zwegat, the college's Director of Student Activities and Orientation, who gives a presentation every year for new residents.
College benefits include:
Taking college classes at no charge with permission from the professor/instructor
Teaching a class for the Experimental College
Privileges at the college library
Discounted membership at the college's recreation center
Senior leagues and discounted admission at the bowling alley
Hundreds of free concerts, lectures and other events
The bottom line, Tina tells them: We want you to come to Oberlin College.
"It's not uncommon to see Kendal residents at Oberlin. The students welcome it, and accept Kendal residents as part of the community," she says.
The College's Top-Notch Art Museum
Another college representative comes to Kendal to talk about the Allen Memorial Art Museum, recognized as one of the five best college and university art museums in the United States.
"The AMAM is a remarkable institution, which has always been open free of charge to all. Above the main entrance of our beautiful Cass Gilbert building, 'The Cause of Art is the Cause of the People' is incised in stone. This quote from William Morris encapsulates our belief that art is for everyone," writes Museum Director Andria Derstine.
The 100-year-old museum features both old master and 19th-century paintings, sculpture, and decorative arts, and modern and contemporary art. The museum also owns the Weltzheimer/Johnson House designed by Frank Lloyd Wright.
In addition to visiting the museum to tour the exhibits, attend the monthly Tuesday Tea gallery talks and other events, many Kendal residents volunteer at the museum.
Other Kendal and Oberlin College Connections
After moving to Kendal in 2013, Dennis and Judy Cook found a way to connect to the college. They give historically themed performances in the U.S. and UK. Judy sings Anglo-American folk songs, plays a concertina, and Dennis is the "roadie," handling the sound, video projection and lighting.
The couple now hosts a weekly folk radio show, broadcasting at 3:00 pm Wednesdays on the college's station WOBC (91.5 FM) and streamed on WOBC.org.
"I know people who retired before I did and didn't have any outside hobbies and they died—they had nothing to live for. When we moved here the actuarial tables said I have 25 more years to live and I plan to use them," Dennis says.
Oberlin College Environmental Studies students helped complete a tree assessment for The John Bartram Arboretum at Kendal at Oberlin. And first year college students are matched with Kendal residents for a fall course on death and dying called Ars Moriendi.
The list of Kendal at Oberlin/Oberlin College connections goes on and on.
"I really mean it when I say I can't imagine this community without Kendal. We are all enriched by it," outgoing Oberlin College President Marvin Krislov told Kendal residents at a farewell reception held last year.
Back to Campus at Kendal at Oberlin
Kendal is known nationwide for communities developed in college or university towns. More and more, older adults are choosing a lifestyle that offers opportunities for lifelong learning. To learn more about our connection with Oberlin College or other lifelong learning opportunities, explore our website or contact us.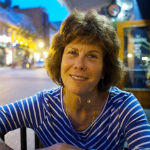 In the past, Molly Kavanaugh frequently wrote about Kendal at Oberlin for the Cleveland Plain Dealer, where she was a reporter for 16 years. Now we are happy to have her writing for the Kendal at Oberlin Community.