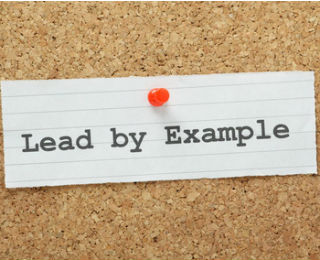 When people think of administration, they tend to immediately think of this impersonal cog that makes the organization operate. However, at Kendal at Oberlin, we prefer to look at administrating as a spiritual gift. The bible describes the purpose of administrating as to "steer the body toward the accomplishment of God-given goals and directives by planning, organizing, and supervising others" (1 Cor. 12:28).
Bringing Value to Our Residents
A strong administration acts as the foundation to govern the organization to succeed in accomplishing goals. Kendal at Oberlin is a community founded on principles of the Religious Society of Friends or Quakers. Quakers believe in the equality of all people, peace, simplicity, integrity and community; through which our lives are enhanced by sharing with and caring for others. These basic beliefs are the heart of what we do and that includes Kendal's approach to finances and staff relations.
Kendal's commitment is to "make our services more effective, affordable, and efficient" for all residents (from Values and Practices, published by The Kendal Corporation). Our administrators focus on serving a broad spectrum of people from a large range of economic means. We believe everyone has equal value regardless of economic status, and we've established provisions to serve those whose resources are limited.
Commitment Matters
Being committed to the Kendal philosophy means having administrators who recognize that highly effective and efficient staff members contribute to the good of the community, and that value shows through our staff relations. We strive to maintain the reputation of Kendal as an employer of choice and embrace diversity in our hiring and promotions, recognizing that each individual brings a unique perspective.
Our comprehensive staff training program equips our staff with confidence to carry out their duties to the highest level. Each staff member needs to understand how his or her efforts have an important role in the success of the community, and we recognize this with positive reinforcement.
Hiring Staff Members who Care
Having mutual trust builds a strong administration and staff relationship. We teach our staff how to cultivate their individual gifts and encourage them to develop as leaders at Kendal. To achieve this goal we make an investment in each staff member so they want to continue to be a part of this team.
We focus on the needs of the whole individual when it comes to our residents and members, and we want our staff to be well rounded as well. We offer competitive wages; leave time for vacations or illness, opportunities for advancement, and on-site child care when possible.
To extend our reach, we motivate our staff to be involved in the community and outside our community in different organizations. Many of our employees and board members serve other organizations with a similar mission. These experiences only serve to strengthen our nonprofit organization and help us achieve our mission.
Administration is not only there to run the organization well, but to strengthen all of the community members.