Published: May 18, 2022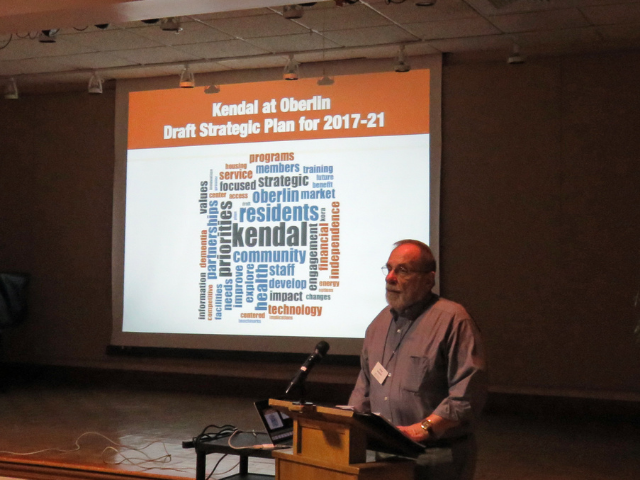 Kendal at Oberlin, and Kendal Corporation's other affiliates are independent and not part of, or sponsored by any religious or social institution, but they were founded and continue to grow with intentional regard for the principles of the Religious Society of Friends, also known as Quakers. Throughout 2022 we will explore Kendal "Values and Practices" and how they guide community life at Kendal at Oberlin.
Twice a month CEO Barbara Thomas holds two open meetings. At the Afternoon Exchange, she and other administrators update residents on projects and activities, with time always for questions. The morning Coffee Hour is more informal, with the focus on resident concerns and questions.
Every fall CFO Ann O'Malley holds a budget forum so residents can review items that may impact the budget plans, voice concerns and, always, ask questions. Kendal's annual disclosure statement and other documents are easy to access.
"Kendal is transparent with residents" was just one of many positive comments recorded during a resident satisfaction survey, in which Kendal was rated 90%-plus in three areas: voice, connection and fulfillment.
The Kendal community promotes "participation, transparency and consensus building" in matters large and small.
Within the first couple of months of the pandemic, Kendal formed a New Normal Planning Committee comprised of residents and staff. The committee kept the community informed with sometimes daily updates.
Kendal's New Strategic Plan
Another recent and dynamic example of this Kendal value in action is the Strategic Plan 2022-2026, the community's fifth such document since it opened in 1993.
The year-long effort included:
A digital survey with 10 questions sent to all residents (More than half of the 340 residents responded.)
Two "Shaping our Future" resident engagement meetings held via Zoom, with participants (approximately 104) broken into smaller breakout rooms for better conversation;
Two staff engagement meetings held via Zoom, largely attended by leadership team members;
A meeting for KORA Council;
A focus group meeting for new residents;
Two meetings with people from the larger community of Oberlin and Lorain County.
Kendal board member Liz Schultz, who chaired the Strategic Planning Committee, said the process elicited a range of perspectives, including fresh impressions from newer residents and historical outlooks from longtime residents.
"I was struck that as we went through the process we had fewer and fewer surprises. I felt we had covered the major issues," she said.
The plan lists seven goals that cover such topics as demonstrating commitments to diversity, equity and inclusion and strengthening the role of technology throughout the campus.
Liz is now in the process of putting together a list of contacts for each goal so progress can be monitored on an annual basis. "Ultimately we hope the plan is a living and helpful document," she said.
Resident Gary Olin, was vice chair of the committee. "I am pleased that the Kendal at Oberlin board, administration and staff, has throughout its history taken strategic planning seriously. These plans have been faithfully integrated into the work and ethos of the organization at every turn. In my experience across the years with other organizations I have seldom found such thorough commitment to strategic planning," he said.
Kendal is a Resident-Driven Community
When it comes to resident participation, Kendal ranks at the top of the class.
All residents are members of Kendal at Oberlin Residents Association (KORA), which meets monthly, and are eligible and encouraged to participate in the governance of the residents' association and in its many activities and special purpose groups.
KORA serves as the umbrella for more than 100 committees, sub-committees and interest groups. Kendal also has dozens of informal groups. The Strategic Plan calls it "resident-inspired programming."
Residents operate their own website and a monthly newsletter called The Kendalight. They maintain bulletin boards on a variety of topics, including volunteer opportunities, cultural activities and "points of view."
No need for an Activities Director at Kendal. "I hear a lot from residents that they really appreciate planning their own activities and having a voice," resident Ann Francis said.
Join Us for our Spring Open House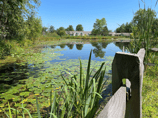 ---
Join us for our first Open House since the pandemic began in 2020.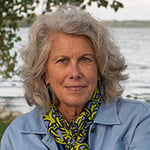 In the past, Molly Kavanaugh frequently wrote about Kendal at Oberlin for the Cleveland Plain Dealer, where she was a reporter for 16 years. Now we are happy to have her writing for the Kendal at Oberlin Community.
About Kendal at Oberlin: Kendal is a nonprofit life plan community serving older adults in northeast Ohio. Located about one mile from Oberlin College and Conservatory, and about a 40 minute drive from downtown Cleveland, Kendal offers a vibrant resident-led lifestyle with access to music, art and lifelong learning.