Published: June 22, 2022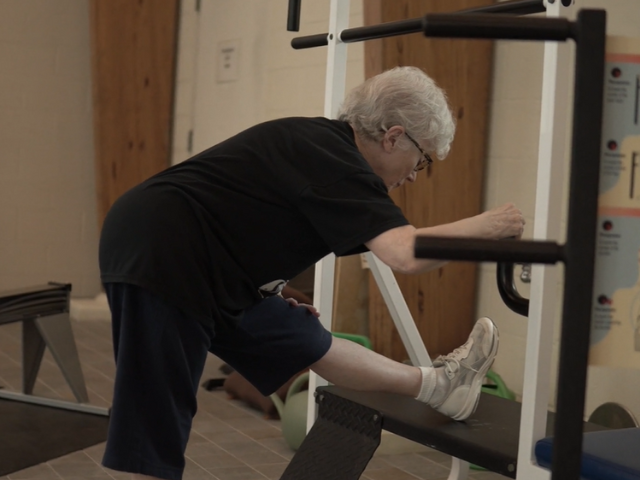 Kendal at Oberlin, and Kendal Corporation's other affiliates are independent and not part of, or sponsored by any religious or social institution, but they were founded and continue to grow with intentional regard for the principles of the Religious Society of Friends, also known as Quakers. Throughout 2022 we will explore Kendal "Values and Practices" and how they guide community life at Kendal at Oberlin.As we age, one issue that rises to the top of our concerns is health – how to keep it and how to take care ourselves when illness, injury and disease occur. At Kendal, abilities not disabilities are emphasized so residents can live their "best life." This approach is accomplished by "providing high quality wellness and health care services."
"We continually seek a 'better way' recognizing the influence and changes that come from an engaged community working with one another as well as new research and technology," says CEO Barbara Thomas.
Kendal's health care hub
Depending on the day and time, the Health & Wellness Clinic offers dental care, podiatry, audiology, mental health services, eye care and primary care. About two-thirds of the residents are patients of the on-site geriatrician.
In another wing therapists provide physical, occupational and speech therapy.
Staff help residents arrange in-home skilled, home health and hospice services if needed. Residents with mild to moderate cognitive changes have the option of living in the Jameson House.
"We practice 'slow medicine.' We look at the person in total – their age, where they are, their quality of life," explains Laurie Dupee, clinic director. "A lot of communication takes place with residents, their practitioners, social services and their families."
Both in random surveys and annual reviews, residents give Kendal's health care services high marks, often expressing gratitude that services are accessible on-site, especially for spouses and those who no longer drive.
"From the nurses to the aides, all the staff are very kind and pleasant and really care about the residents who are there. Everyone who comes to Kendal most likely comes because of the health care they will eventually need. They will not be disappointed," resident Priscilla Steinberg says.
Like any quality health care provider, Kendal is always looking for ways to both improve and expand services. Thanks to a recent grant, Kendal will soon be offering some residents telehealth services. In its current 5-year strategy plan Kendal plans to renovate the health care areas and add more state-of-the-art equipment.
"Following the COVID-19 pandemic and policy shifts in health care, the community recognizes ever more clearly that it must not only embrace change but also thrive in a constantly changing environment," according to the 2022-2026 plan.
Wellness programs and activities
The list of wellness opportunities at Kendal is vast and always changing, reflecting resident interests and demographics. Kendal offers swimming (the campus has indoor lap and therapy pools), exercise equipment, clay tennis courts, table tennis and paved trails for walking and biking.
Current fitness classes include tai chi, yoga, core, strength training, chair fitness and water-based classes. Dance has become quite popular at Kendal and the schedule includes weekly English country, line, square and rollator line programs – all led by residents.
"We enhance and support wellness activities," explains wellness coordinator Jill Tvaroha.
Wellness options are extremely important to Kendal residents. Jill recently circulated a fitness survey and two-thirds of the residents responded. Residents expressed strong support for the pool and strength and balance classes, along with Fitness Assessment and personal fitness program.
The residents "wish list' is also ever changing. For instance, as younger residents move in Jill gets more requests for independent use of exercise areas and less interest in classes.
The good news is that Kendal is conveniently located close to many exercise outlets, from the North Coast Inland Trail, Solaluna Yoga and Oberlin College's Jesse Philips Physical Education Center that offers non-student memberships.
Plan Well to Live Well
---
Your first step to joining the Kendal at Oberlin senior living community is to become a member of our Priority List. Learn about the many benefits of joining inside our free Priority List Guide.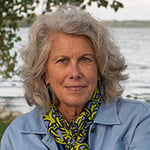 In the past, Molly Kavanaugh frequently wrote about Kendal at Oberlin for the Cleveland Plain Dealer, where she was a reporter for 16 years. Now we are happy to have her writing for the Kendal at Oberlin Community.
About Kendal at Oberlin: Kendal is a nonprofit life plan community serving older adults in northeast Ohio. Located about one mile from Oberlin College and Conservatory, and about a 40 minute drive from downtown Cleveland, Kendal offers a vibrant resident-led lifestyle with access to music, art and lifelong learning.