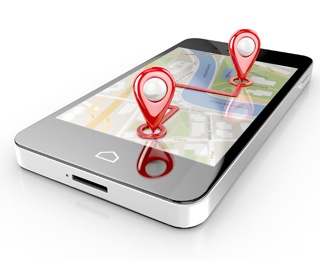 With a vacation marked on your calendar, it's time to start making piles and lists of must-have and to-do things.
Depending on your destination, your collection might include sunscreen and bug spray, umbrella and raincoat, wool socks and long johns. Your list grows with reminders – car tune-up, medication refills, notifying credit cards about plans.
But today baby boomers aren't just packing their bags and writing lists.
"The smartphone has become perhaps the single most ubiquitous tool in the baby boomer traveler's arsenal. Because of this, there is a massive groundswell of travel applications (apps) all providing various forms of valuable travel information all vying for the attention of 79 million baby boomers," writes David Porter, travel blogger for AARP and the "The Roaming Boomers®.
---
Looking for life enriching travel opportunities? Here are some ideas you might like.
---
Tools for Your Road Trip
Yes, it's true. Baby boomers like paper, so they're likely to make sure there's a map and Road Atlas in the back seat.
But don't leave home without installing at least one of these helpful road apps:
If you're more of a spontaneous traveler, preferring to make a hotel reservation when you are ready to stop for the day, be sure to install Hotel Tonight for the best deals of the day.
The Skies are App-Friendly Too
If you are flying, be sure to install the airline app so you can check the flight status, add or modify bags and seats and more.
Here are 3 other app suggestions, from travel writer Richard Turen, to help ease the hassle of airline travel:
GateGuru is a great guide for airport food and terminal amenities.
SeatGuru helps you avoid undesirable seats on your flight.
Seat Alerts monitors available seats on a flight up until departure.
Once you arrive at your destination, you might want to use a rideshare service. Many airports now have designated pickup areas, so it's as easy as getting a taxi – and cheaper. But before you leave home, set up your account and become familiar with the app. The two most popular services are Uber and Lyft.
If your flight is taking you to a foreign country, you'll want to have apps to help translate and learn the language (Google Translate and Duolingo) and convert currency (Currency and Amount).
And if you're visiting a major European or Middle East city, writer Turen highly recommends buying the Spotted by Locals app.
"One of my personal favorites, this site offers guides to 55 European cities and 11 in North America curated by locals with the latest information on what is cool and trendy. The best spots for music, shopping, coffee and bars are included. The price of the app includes free updates for life," he writes.
---
Related: Money Safety Tips When You Travel
---
Before You Head Out
Now that your smartphone is packed, contact your mobile carrier about increasing data usage or adding an international plan.
You might want to also add an emergency app, especially if you have a medical condition, are traveling to a foreign country or taking an adventurous trip. ICE (In Case of Emergency) is a free personal safety device that sends instant and delayed messages to friends and family in case of emergency. You can also allow GPS tracking, and it can be accessed even if your phone is locked.
Once you reach your destination, ask the locals about their favorite apps for the area or search your phone for guides to museums, restaurants and tourist attractions.
Do you have a favorite travel app not listed here? Let us know, so we can add another app.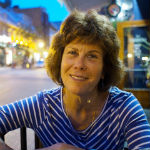 In the past, Molly Kavanaugh frequently wrote about Kendal at Oberlin for the Cleveland Plain Dealer, where she was a reporter for 16 years. Now we are happy to have her writing for the Kendal at Oberlin Community.