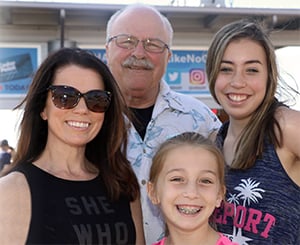 Father's Day is kind of a Johnny-come-lately holiday, having been a national celebration only since 1972. Mother's Day, on the other hand, got the country's blessing years earlier.
"In 1914, President Woodrow Wilson approved a resolution that made the second Sunday in May a holiday in honor of 'that tender, gentle army, the mothers of America,'" the History website explains. "The campaign to celebrate the nation's fathers did not meet with the same enthusiasm–perhaps because, as one florist explained, fathers haven't the same sentimental appeal that mothers have.'"
Well, the times they have changed. Google "flowers for father" and you can find all sorts of arrangements – flowers in miniature pickup trucks, beef jerky bouquets, bonsai "money tree" plants. Perfume for pop? Aura Cacia is promoting a line of DIY recipes and tips using black pepper, bergamot and other essential oils. And we all know that many men like massages and chocolates too.
So, let's talk about ways novel and conventional to celebrate our fathers on June 16.
Related: 4 Ohio Day Trips Perfect for Summer>>
Outings to Enjoy Together
Like we said about celebrating Mother's Day, spending time together is often the best present we can give our loved one, though distance and obligations may mean the outing will happen at a future date.
Sure, tickets to a Cleveland Indians (or Cleveland Browns) game may be just the ticket for your dad, but also think outside the box. Was boating or fishing a favorite pastime? Consider a ferry ride to the Lake Erie islands or book a fishing charter.
Cedar Point isn't just fun for children. Walking around the park, stopping to ride a coaster or two, taking a break for a burger and brew could be a pleasant way to spend a sunny afternoon with your dad (just don't let him know how much tickets cost – he'd be shocked.) Better yet head to the Cleveland Metroparks Zoo – dad's admitted for free on Father's Day.
If your father likes nature in its natural state visit Cuyahoga Valley National Park. Celebrate Father's Day eve with a Full Moon Walk (9 p.m., call 330-657-2752 to register) or spend Sunday at the park with a 2 ½ hour hike (8 a.m., call 330-657-2752 to register) or a 1 hour walk along the Cuyahoga River (11 a.m., no registration, meet at Station Road Bridge Trailhead).
Related: Appreciating Generational Differences>>
Gear for Guys
Looking for a gadget that might come in handy for your dad but need help? Head to REI Co-Op (you don't have to be a member to shop there) in Beachwood for ideas. The store has a wide assortment of flashlights and headlamps, Leatherman and other multi-tools, hammocks and camp chairs, vacuum bottles and coolers. Of course, you can also find sweaters, fleece pullovers, casual shirts and socks (no ties).
Two other stores that appeal to dads are L.L. Bean in Legacy Village and Filson – closest stores are in Columbus and Detroit.
For many men, books are the best gear. Barnes & Noble has put together its top picks for your dad (with discounted prices). The list includes:
"Every Tool's a Hammer: Life is What You Make It" by Adam Savage;
"My Dad, Yogi: A Memoir of Family and Baseball" by Dale Berra;
"Grateful American: A Journey from Self to Service" by Gary Sinise;
"The Secret Wisdom of Nature: Trees, Animals, and the Extraordinary Balance of All Living Things – Stories from Science and Observations" by Peter Wohlleben;
Astrophysics for People in a Hurry" by Neil deGrasse Tyson
If your dad is a history buff, Simon & Schuster's list includes:
"The Pioneers" by David McCullough;
"The Catalogue of Shipwrecked Books" by Edward Wilson-Lee;
"A Good American Family: The Red Scare and My Father" by David Maraniss;
"The Storm on our Shores" by Mark Obmascik
If you're still struggling for a gift idea for dad, check out our blog "4 Gift Giving Ideas for Older Adults" for more ideas.
Hey dads, help us out here. Let us know about your most memorable Father's Day.
Ready to Plan Your Next Adventure?
---
Get 25+ U.S. destinations you may have missed, travel tips and more!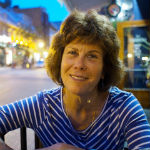 In the past, Molly Kavanaugh frequently wrote about Kendal at Oberlin for the Cleveland Plain Dealer, where she was a reporter for 16 years. Now we are happy to have her writing for the Kendal at Oberlin Community.