Published: March 6, 2019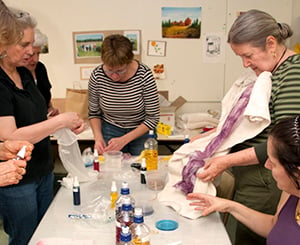 In a diverse, engaged city like Oberlin, volunteerism is an integral part of life for lots of residents and employees.
People in Oberlin care about the community, the environment and the power of education, and support agencies and efforts that build stronger lives and a stronger community. They practice what Dr. Martin Luther King, Jr. (who by the way delivered Oberlin College's commencement address in 1965) preached:
"Everybody can be great…because anybody can serve. You don't have to have a college degree to serve. You don't have to make your subject and verb agree to serve. You only need a heart full of grace. A soul generated by love."
Volunteer Opportunities in Oberlin, Ohio
There are lots of volunteer opportunities in this Northern Ohio city, home to dozens of churches, social service, arts and historical agencies, a public school system and library, a hospital and a world-class liberal arts college, conservatory and art museum.
Looking for a place to share your time and talents? Here are 4 to consider.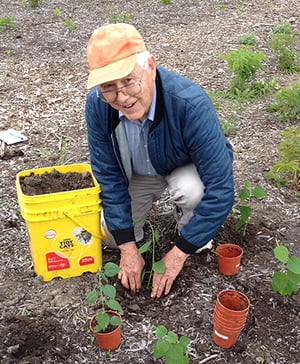 Oberlin Community Services (OCS) is a safety net for Oberlin and southern Lorain County residents who need help meeting basic needs. Services include a food pantry (and cooking and nutrition classes), employment assistance, financial and literacy classes, transportation and utility vouchers and more.
The needs are great, which is why OCS is always in need of volunteers.
"As a volunteer, you are crucial to our success. We work with you to find to find the right place in our organization to share your skill-set and maximize your experience," the agency explains.
Tutoring, gardening and stocking the food pantry are just a few of the volunteer opportunities at OCS.
The mission of the Oberlin Heritage Center is "to preserve and share Oberlin's unique heritage and to make our community a better place to live, learn, work and visit" and it relies on volunteers to do much of their work. The center offers tours of its historic buildings as well as walking tours of city landmarks, youth outreach programs, speakers bureau and more.
Volunteers are needed to be trained as tour docents, to help with gardening and grounds, to do research, take photographs, assist with mailings and raise money. Creative fundraising suggestions and strategies are always welcome. Depending on the activity, you can work at the office, located at 73 1/2 South Professor St., or take assignments home.
Second Harvest Food Bank of North Central Ohio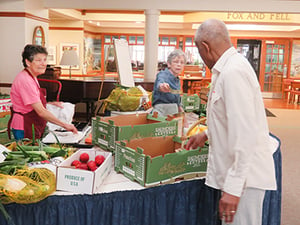 Second Harvest is located in Lorain but serves the Oberlin area. Donations from the food bank are essential to soup kitchens, pantries and food insecure families throughout the area.
"Last year alone, volunteers donated over 14,800 hours of service and repacked more than 1 million lbs. of food and grocery products, packed thousands of backpacks, mobile food pantry boxes and senior food boxes," the agency explains.
You can organize a group (up to 45 people) or volunteer alone. Needs include:
Repack (sorting, inspecting, relabeling or repacking food);

Backpack, senior and mobile boxes (packing bags and boxes for distribution to families and children);

Office (assisting with filing, data entry, mailings and other administrative activities);

Special Events and Projects
Community Action to Save Strays
The all-volunteer agency helps find homes for stray cats in Oberlin and keep the city's feral population under control through a system called "trap, neuter and return (TNR)."
Volunteers are needed to clean cages, cuddle and play with adoptable cats, bottle-feed kittens without a mother, become a foster parent, perform community outreach and transport cats to appointments.
Kittens awaiting adoption are housed in a room behind Ginko Gallery. "You can always tell when it's exam time because there is a constant stream of students in there. A little purring is a great stress-releaser," says Nancy Garver, a CATSS volunteer and Kendal resident.
You may also be interested in: Kendal at Oberlin Celebrates National Volunteer Week >>>
Volunteering: A Way of Life at Kendal at Oberlin
Every year Kendal residents count up their volunteer hours – in 2017 it reached an all-time high of 60,000 hours. In addition to volunteering in Oberlin and Lorain County, residents also volunteer at Kendal, a nonprofit life plan community. Activities include reading to preschoolers in the Early Learning Center, covering the front desk at night and growing herbs for the kitchen.
"Volunteering is a big part of Kendal because we do not have an activities director or social director. The residents all do the work to make things happen," says resident Anne Elder, who chairs the Volunteer Clearinghouse Committee.
Volunteering Benefits You Too!
Volunteering is not only beneficial to the community and beyond, but it also benefits the residents. Having a strong social life can have a positive effect on your mood and brain. Volunteering provides a chance to engage with others who share the same passions and interest.
Learn more about how socializing and other practices can help you stay healthy. Download our free guide, "10 Best Practices For Staying Healthy After Age 60," for tips to live a long, healthy and happy life in body, mind and spirit!
Free Guide: 10 Best Practices for Staying Healthy After 60
---
In our free guide, we share many actions you can take to live a long, healthy and happy life in body, mind and spirit!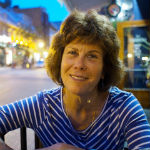 In the past, Molly Kavanaugh frequently wrote about Kendal at Oberlin for the Cleveland Plain Dealer, where she was a reporter for 16 years. Now we are happy to have her writing for the Kendal at Oberlin Community.