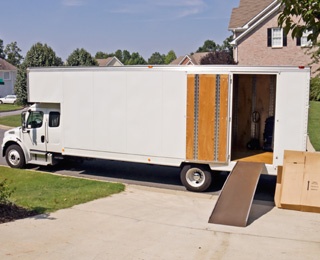 Parents quickly discover that raising children comes with lots of jobs, including having important, sometimes delicate, conversations on topics ranging from bullying to unsafe sex.
Now that you are considering a move to a smaller home and beginning to downsize, maybe it's time for another important conversation with your adult children: Who wants the unwanted and unneeded stuff in your soon-to-be former house, from their childhood toys to your china?
Don't assume they do, writes Beth Teitell in the Boston Globe:
"For generations, adult children have agreed to take their aging parents' possessions — whether they wanted them or not. But now, the anti-clutter movement has met the anti-brown-furniture movement, and the combination is sending dining room sets, sterling silver flatware, and knick-knacks straight to thrift stores or the curb."
---
Try these tips to make your move easier!
---
Start the Conversation Well Before Moving Day
First, try to keep hurt or angry feelings in check as you begin the conversation. You may have always assumed one of your children would want the china set, maybe even fight over it, but times, well they have changed.
During holiday or other family gatherings, you might introduce the topic. Maybe your children and grandchildren have their eye on a favorite chair or end table, but have been reluctant to say anything. Think of this as the icebreaker, the first of many conversations.
Let them know you don't plan to rent a storage unit to hold the overflow, so they need to be thinking about what they want or you will get rid of it.
Once you have determined what furniture will move with you, let your children know what pieces are available.
When Gary Olin and Sally Nelson-Olin moved to a cottage at Kendal at Oberlin, they earmarked certain pieces for their 5 children and 8 grandchildren. Other items came with stipulations—you take the Amish table that sits 14, and you're signing up for Thanksgiving.
Telling stories about your possessions might make the items more desirable to your children. Let them know details about the hutch from your grandmother's tiny apartment and the antique chair refinished by your father.
Sharing memories is also valuable when it comes to decorative dishware and jewelry, artwork and knick-knacks.
As for your children's stuff stowed away in boxes and crates in the attic and basement, give them a deadline to retrieve. You don't want to throw away their school memorabilia, old dolls, plastic dinosaurs and the like, but you certainly don't want to take that stuff with you.
Yes, downsizing can be a sad and overwhelming time as you say goodbye to one chapter of your life and begin a new one.
Consider Calling a Professional
A burgeoning industry has sprung up to help older adults downsize. The National Association of Senior Move Managers explains its focus:
"Anyone who has ever moved knows how stressful it can be. It's particularly challenging for older adults and their families when it's time to pack up a home of 30, 40, or 50 years and start over somewhere else. Fortunately, local small businesses all over the country are helping with this transition. A Senior Move Manager is a professional who specializes in assisting older adults and their families with the emotional and physical aspects of relocation and/or aging in place. It's simple: senior move managers move people — not just boxes."
Your Senior Move Manager can help you negotiate with procrastinating family members, and ease the burden of going it alone. A manager can be a good sounding board, especially when emotions are running high and you need to vent to someone outside the family.
Family Members Are Not Your Only Option
Over the years, you probably have found a favorite charity to donate your unneeded household items, but that can be a little impersonal. Consider expanding your search and making it a touch more personal.
A homeless or battered women's shelter, refugee agency or disaster relief organization are always looking for home furnishings for families in transition. Your place of worship or school might be able to put you in touch with a family in need.
You can post your stuff on freecycle.org, or scan the "wanted" list on the free, grassroots reuse site.
Think of finding a new home for your old belongings as a win-win for both you and your children.
Kendal at Oberlin Can Help
Many Kendal at Oberlin residents wrestled with downsizing before moving. Here are some articles that may prove helpful:
Maintaining Calm While You Downsize
Downsizing: Family Heirlooms & Mementos
Why Downsizing Should Be Called Right-sizing
Check out our blog for other helpful information. If you prefer to get your information straight from the horse's mouth, so to speak, schedule a tour and speak to residents who have been through the process. If you'd prefer to speak to one of our residency counselors, just give us a call at 800-548-9469 or 440-775-0094.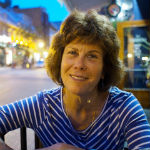 In the past, Molly Kavanaugh frequently wrote about Kendal at Oberlin for the Cleveland Plain Dealer, where she was a reporter for 16 years. Now we are happy to have her writing for the Kendal at Oberlin Community.