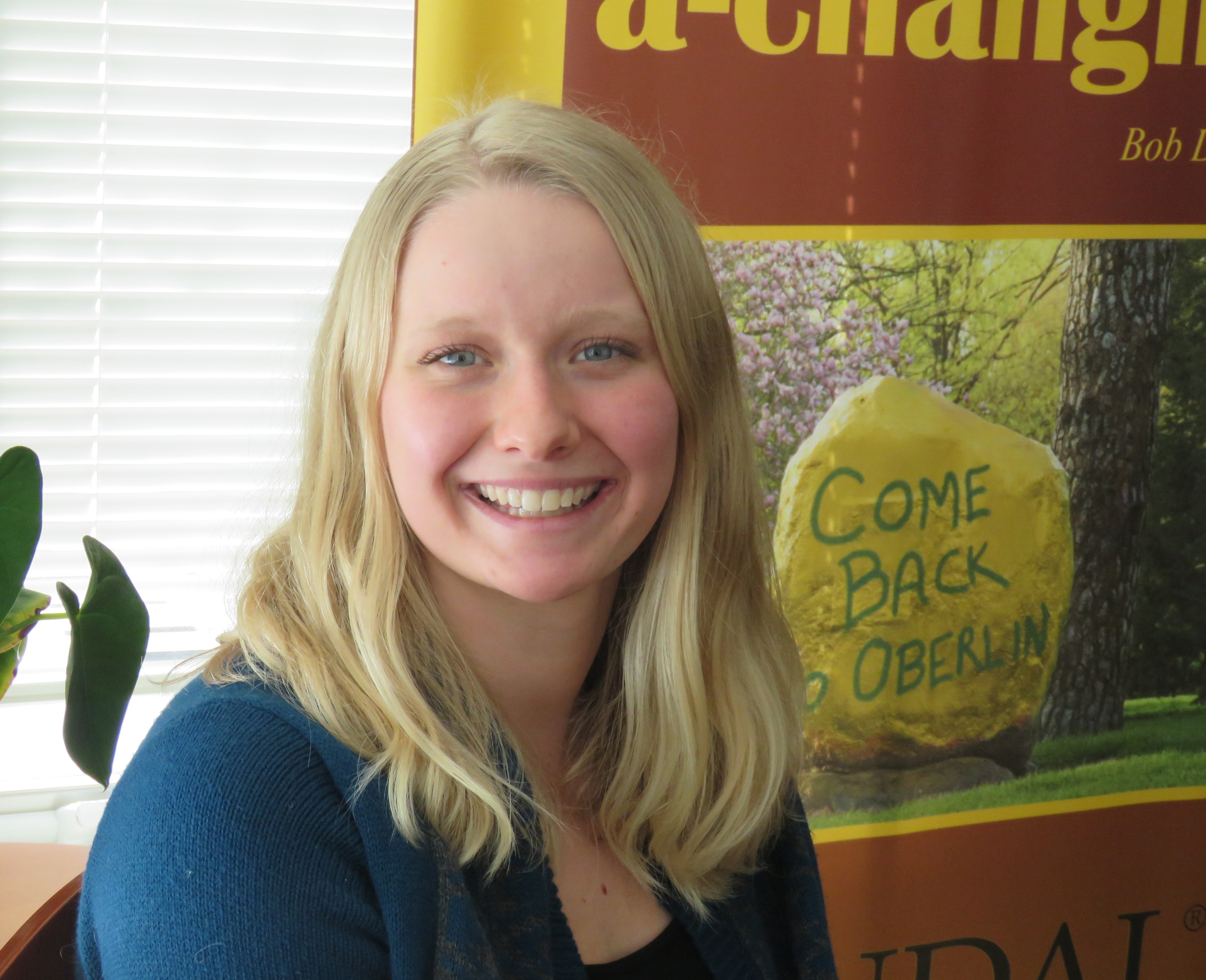 During her first week on campus, Sarah Dalgleish visited Kendal at Oberlin for Oberlin College's annual day of service.
"A cool place with amazing people," she thought.
Sarah's interest in Kendal continued to grow, and as she looked for a topic for her Winter Term 2018 project, she decided to combine her interest in radio journalism with older adults.